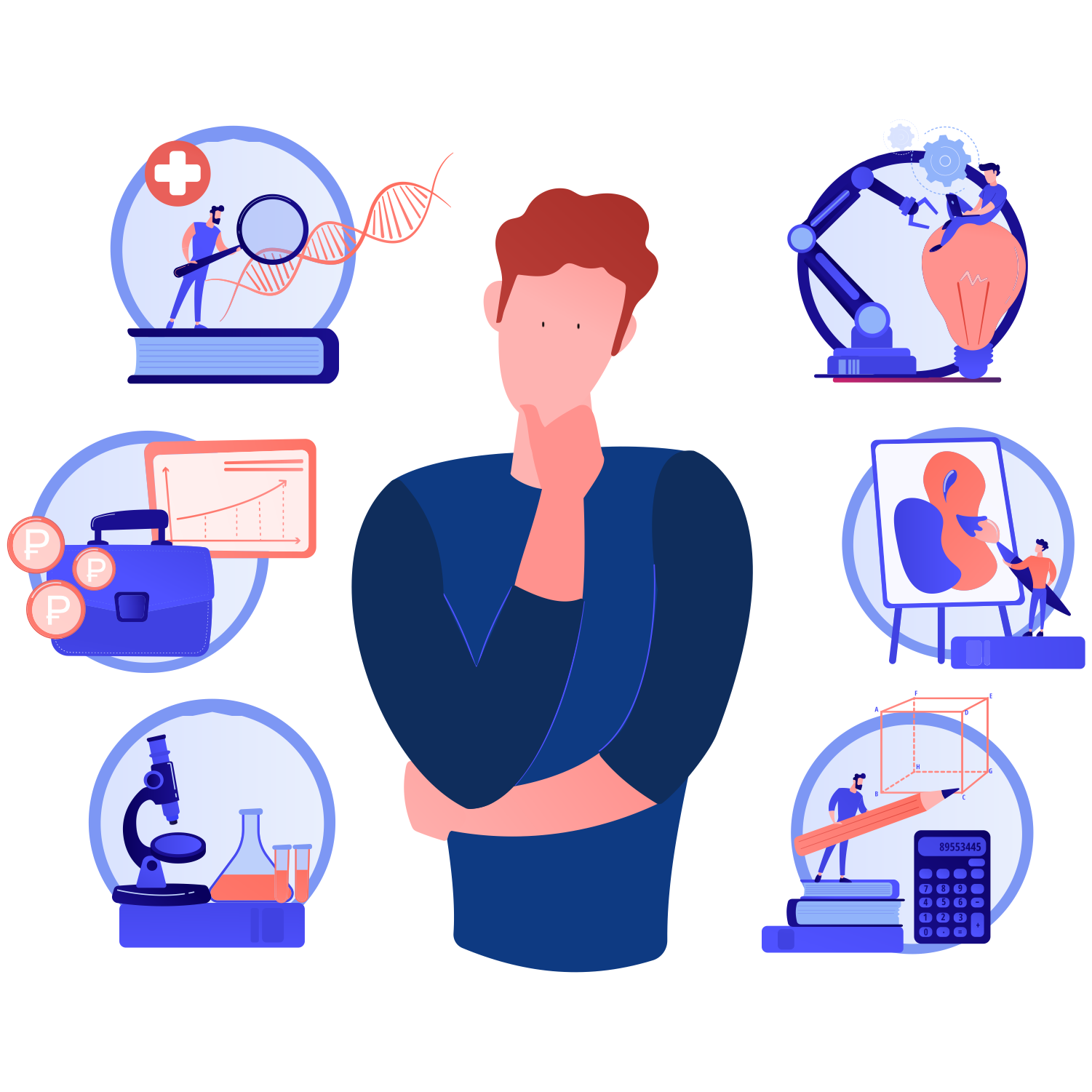 HOW TO GET INTO THE PROGRAMM?
DECIDE ON A PROGRAM
Samara University currently offers 4 English-taught programs:
- Design and Maintenance of Aircraft Engines
- Design and Engineering of Gas Turbine Engines and Power Plants
- Energy Efficiency and Conservation in Industry
- Robotics and Mechatronics
CHOOSE SUBJECT OLYMPIAD
Choose one or two of the Subject Olympiads to participate in.
If you want to participate in the Olympiad just to find out your level of knowledge, choose only one of the subjects (physics or mathematics).
If you want to apply for one of the programs, choose both subjects and participate in two Olympiads. After registration, you will receive a registration confirmation e-mail. Please confirm your e-mail address by replying "Ready for takeoff!" for us to be sure that the e-mail address you have provided is correct, and to send you demo versions of our tasks so you can prepare for the Olympiads.

Get the required score
The Olympiads will be accessed online during the Olympiad dates. Participate in the Olympiads and get the required score to be enrolled in the chosen program and not to be required to sit any admissions tests.
* Those who are not yet high school graduates will receive personalized gifts.